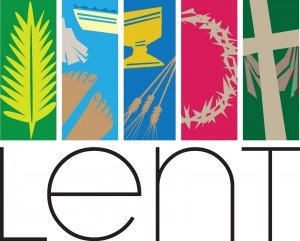 A very good question has come up about Lent. Here's an email I received a little while ago. Names have been changed to protect privacy.
We really appreciate the leadership you're providing to raise our collective and personal emphasis on the season of Lent. The Ash Wednesday service was very meaningful and our focus is being sharpened by observing personal sacrifice during the Lenten season.

Mary, Chris, and I have each made commitments to give up things we like during the 40 days of Lent. Now, as we approach completing our first full week of Lenten sacrifice, a friend has raised a question about the rules. I explained that a person can choose to count as "free days" each of the Sunday's between Ash Wednesday and Easter Sunday. My friend Dave is not buying that. Dave says that taking Sunday off only applies for kids, and not adults.

So, am I mistaken on the rules; is Dave right on this one?
My reply to this is simple. Both can be right. The key is to choose the path that will take you closest to Christ.
But let's take a look at what is going on during Lent. While Lent is a 40-day period of fasting and prayer, there are 46 days from Ash Wednesday to Holy Saturday (inclusive). The short answer is that Sunday is a celebration of resurrection — a sort of mini-Easter, if you will. And one simply doesn't fast during a feast. One celebrates!
Still, it is acceptable to take on a fast of those proportions if you are able. That is a very important consideration. You should gauge your physical, mental, and spiritual strength before taking on such a task.
If you will find yourself resenting the 40 days without a break, then you should take Sundays off.
If your discipleship is at the point that you are in need of that sort of rigor, take it on.
Compare it to exercise: One cannot bench press all the weights on the rack until the body has worked up to that sort of exertion. The strength of the soul is often insufficient to the task unless there has been a previous exercise to allow God to build you up and achieve that sort of strength. And once that level has been achieved, working out with smaller weights can be a waste of time.
Go with the hardest level of commitment that you can reasonably maintain.
Hope this helped!
Author:
Joey Reed
Joey is married to his best friend. Together, they have two children and live in Jackson, Tennessee. Joey serves Grace United Methodist Church, the Jackson District, the Memphis Annual Conference, and the world is his parish.